Everything your project needs in one virtual space
Share one virtual space with your team. Integrate everything from kick-off workshops to management, presentations and knowledge.
Brands that trust us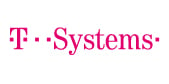 Kick-off your projects the right way
A dedicated virtual space for your project
Ready for your virtual project
Full Project Knowledge Base
Onboard new team members and get full project documentation with no effort
Hybrid Work Ready
Fitting virtual and in-person meetings. Share or import all offline or online documentation in your dedicated 3D space.
Fast & Easy Preparation
More than 30+ templates are available to you for a quick and easy start.
The easiest way to manage virtual projects
Kick-Off Workshop
Start you project right. Get to know the team, define goals and prepare a timeline. Just go back to this if you get stuck in the project.
Working Sessions
Just join your space with the team, analyse competion, work on strategies or brainstorm new ideas. Everything stays in your space.
Presentations
Invite clients or management to your space, showcase your progress.
Find out why companies are so excited about VISPA. Get your free Demo!
How experts use VISPA to manage virtual projects
Business Development Manager
"VISPA is perfect for long-term work in virtual project spaces, especially large projects with many stakeholders."
"We use VISPA for virtual workshops in collaboration with our industry network partners. The spaces are growing organically and evolving into virtual project spaces."
"I can run strategy workshops in a space with dedicated areas for each topic. The templates help me to reduce preparation time and focus on what's important."
"What is unique about VISPA is that it serves as the "tactical room" of the whole innovation process from ideation to 3D prototyping. All in one immersive space without losing information."
Frequently asked questions
The most common questions. From account creation, cancellation policy, sharing and more.
Can I create an account for free?
Yes, creating an account is free. No payment info will be needed in the free plan.
What is your cancellation policy?
You can cancel your paid plan at any time. If you have a monthly or yearly package, cancellation is official at the end of your paid term.
Can I invite my team to VISPA?
You can invite your colleagues directly to your space. Just click the red "share" button and enter their email address.
Can I use VISPA together with my clients?
Just like your team, you can invite clients to shared spaces. If you have a paid plan, you can add them to your subscription to give them full access for the project duration.
What is the added value of 3D?
Working in 3D goes beyond brainstorming and using notes on a board. It gives you spaces that feel much more like collaboration you know from the physical world. Real workshops, real people.
What are the typical use cases for VISPA?
VISPA is perfect for formats where you want to get input from every participant and increase the feeling of being a team.
Our users use it for virtual workshops, innovation projects, agile formats and complete virtual projects.
Find out more
Pricing
Check out our pricing plans from free to customised.
About VISPA
Read more about our team, mission and vision.
Innovation Lab
Find out how to create the next big thing with your team.