Your Team Building Journey
Let us know your team's goals, sit back, and we'll organize everything.
Bring your team closer together in a fun environment and strengthen your team's skills.
How our program works
1. Setup
In a short call we assess your team status quo and current happiness level.
Based on that, we prepare your journey of remote activities.



2. Team Games
Dive into 3-12 virtual team game sessions every 4 weeks for 45 minutes.
The sessions are fully moderated (with game master) and packed with fun.
3. Results
Reflect on your team's experience and uncover valuable insights.
We identify key learnings to continue your team's growth in their daily work.





Results in Numbers and in Learnings
As part of our moderated recap at the end of each session your team identifies things that went well and that could be improved.
We revisit crucial situations and decisions that helped your team succeed and analyze what you did.

After each session, your team gets its overall score for each level so you can tell how you rank within our program.
Companies which connect & improve with VISPA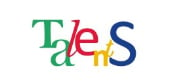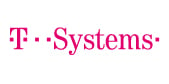 Frequently Asked Questions
You have a question? We have the answer. Our FAQ answers the most common questions.
What is so special about VISPA Teambuilding?
VISPA doesn't offer just a one-time team-building event that everyone forgets about quickly. Instead, you'll embark on an engaging team-building journey consisting of a minimum of three sessions, each designed to leave a lasting impact on your team. In every session, our primary focus is to ensure that the team not only has fun but also acquires essential teamwork skills that are crucial for their daily work
How do I get started?
Simply reach out to us through our website, and we'll arrange a brief 15-minute call to learn more about your team. After that, we'll be all set to get started with you first adventure: 3 Session of Desert Escape.
What does it cost?
We price each session like a team dinner: 30 EUR per team member per session.
Is it convenient for us?
100%. All you need to do is place an order, relax and have fun with your team. We take care of everything, moderate the sessions and offer valuable feedback for your team.
Will non-gamers have fun?
Absolutely! We boast extensive experience in developing enjoyable apps for business users. Usability stands as the fundamental pillar of our work. Rest assured, VISPA is designed to be user-friendly and engaging, catering to both non-gamers and seasoned gamers alike.
Do I need special software or hardware?
No need to worry! We use your video call solution (such as MS Teams or Zoom). During the video call, we'll offer you a straightforward link that you can simply open in your laptop's web browser.
Do I need to implement the VISPA software in our infrastructure?
No. We've crafted our game with insights into various software implementation processes, ranging from small startups to large corporations. Rest assured, our game doesn't require any downloads, doesn't store any of your data, and doesn't even ask for your email address since we don't require any sign-up. So no need to worry about any IT implementation processes.
Continuous Team Improvement
Our program consists of 3 or more individual team sessions. We don't see teambuilding as a one-time effort but rather something that you should work on continuously.

Our challenges are story based like a thrilling Netflix series with different seasons and episodes. We take you through several team challenges, concentrated into 45 Min. to 1 hour sessions.

Our continuous sessions ensure that the positive effect doesn't wear off quickly and your team will look forward to the next time they can work together.
Improve Team Skills
Our games are designed to improve your team and help you enhance skills in the following categories:


Team Foundations
Focus on the fundamental skills that every successful team needs, such as open communication and well-established interpersonal connections.
Strategic Problem Solving
Target your team's organizational and foresight skills to address issues like planning and creativity.
Collaborative Leadership
Aim to improve how you work and make decisions together, including aspects like goal orientation and task delegation.
Gamified Team Building
Our gamified approach guarantees fun in your team. Everyone dives into a virtual world. We focus on ease of use so everyone has fun from the get go.


It's a new and exciting way to bring your team together and grow in a playful way.


Want to learn more how you can improve with our teambuilding program?
Fully loaded with fun and team work
Check out impressions from one of our immersive team challenges
Are you ready to improve your team?
We only have limited spots left in our next program. Talk to us in a short demo, ask us anything and learn more about how your team can join.