Templates to collaborate in seconds
You can build your workshop with just a few clicks, choose the template you want to work with and stack them together.
Our Templates
Brainstorming & Prioritization
All you need for your desing thinking workshop or sprint.
This template guides you through a basic workshop, from input to brainstorming, group work & next steps.
All essential project kick off elements to get your project started.
Retrospective template following all agile and scrum guidelines.
Persona Definition Workshop
Easy to use and follow persona definition workshop space.
Organize and present all crucial parts of your project: goals, stakeholders, dependencies, challenges etc
Use this template to enhance social relations and define roles and responsibilities within your team in a more interactive way.
A welcome area that quickly creates a warm atmosphere to get started with your workshop.
A welcome area with an innovative look. Perfect to start your innovation workshop.
Kick off your workshop in a relaxed atmosphere with our Beach Style Welcome Area.
Use to break the ice before a workshop or a meeting. Great to get everyone involved and focused.
Fun and creative way to engage your team. The result is a brand new 3D robot.
A fun competition to activate the group and work with objects.
A fast way to introduce every participant to the group and get to know each other.
An interactive game to get to know each participant and break down barriers within the group.
A fun group challenge where you build a bridge as a team. Don't fall into the water!
Brainstorming & Prioritize
Use this template to start a brainstorming and prioritize ideas, problems, challenges, etc.
Use a matrix to evaluate and prioritize your ideas based on two criteria.
A template to place and present your top 5 ideas in a visual way.
A simple template to define your key persona and include relevant information.
Define Hypotheses, map out experiments to validate or falsify them as a next step
Present and introduce the topic of the day with important information or key facts.
A simple stage where you can present results from single or group work.
A space where all knowledge and learnings is shared with the team.
A modern design space where all knowledge and learnings are shared with the team.
Everyone needs to take a break. Use this template to design your coffee break.
A large area to start prototyping your solutions. Make ideas tangible and create a 3D Prototype
Let other users test your prototype or idea. This area contains a guideline to ask the right questions.
A summary area to recap learnings, results, challenges and next steps.
The space for project planning, needs and expectations.
Use a Kanban Area to define and track tasks.
A visual way to plan and experience your project roadmap and individual tasks.
Task Definition & Allocation
A simple area to define clear tasks, decide who is in charge & agree on a deadline for each task.
The space for project recap and next steps.
An intuitive way to rate the workshop using your own avatar. Instant Feedback for your workshop.
Use the starfish method to answer crucial questions in your team retrospective.
Brands that trust us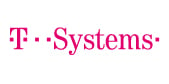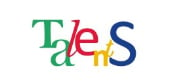 We have more than 40 ready-to-use templates. Book your Demo, we promise it will be fun!
Frequently asked questions
The most common questions. From account creation, cancellation policy, sharing and more.
Can I create an account for free?
Yes, creating an account is free. No payment information is needed in the free plan.
What is your cancellation policy?
You can cancel your paid plan any time, which will be cancelled at the end of your term (either monthly or yearly). If you are on the free plan, it stays free.
Can I invite my team to VISPA?
You can invite your colleagues directly to your space. Just click the red "share" button and enter their email address.
Can I use VISPA together with my clients?
Just like your team, you can invite clients to shared spaces. If you have a paid plan, you can add them to your subscription to give them full access for the project duration.
What is the added value of 3D?
Working in 3D goes beyond brainstorming and using notes on a board. It gives you spaces that feel much more like collaboration you know from the physical world. Real workshops, real people.
What are the typical use cases for VISPA?
VISPA is perfect for formats where you want to get input from every participant and increase the feeling of being a team.
Our users use it for virtual workshops, innovation projects, agile formats and complete virtual projects.
Find out more
Pricing
Check out our pricing plans from free to customised.
About VISPA
Read more about our team, mission and vision.
Virtual Projects
Everything your project needs in one virtual space