The Next Level of Collaboration.
Inspired by Games, Designed for Business.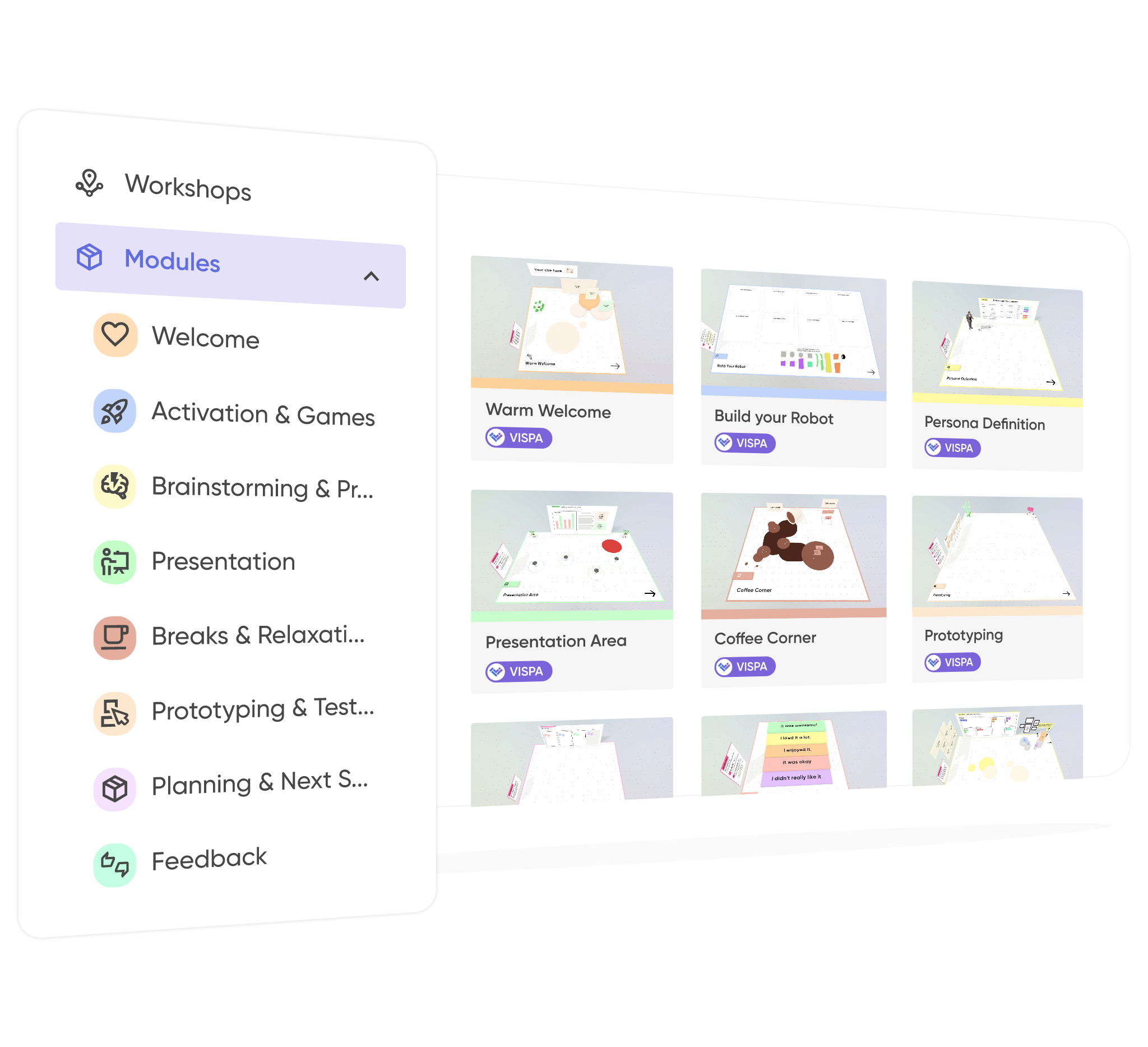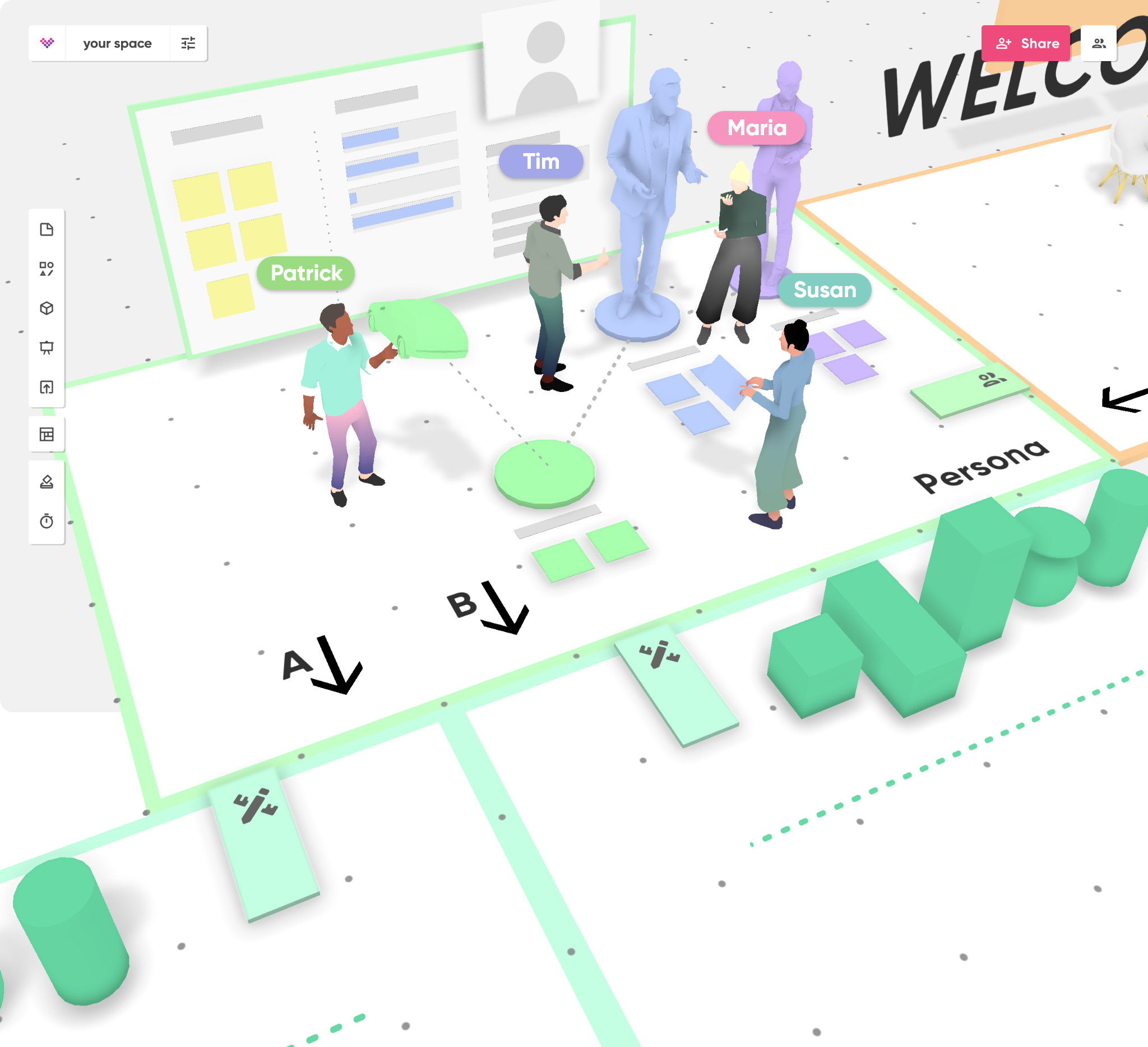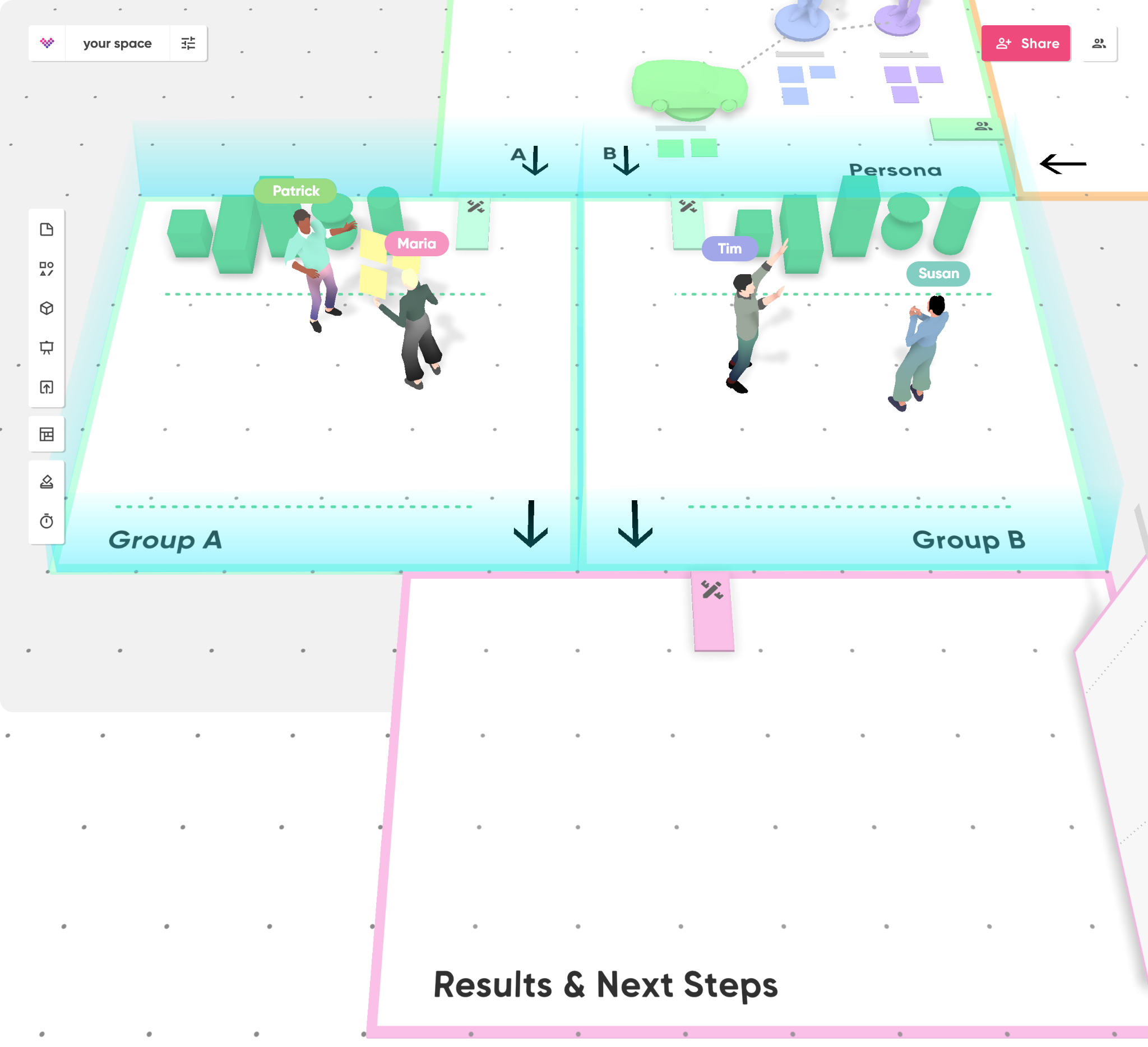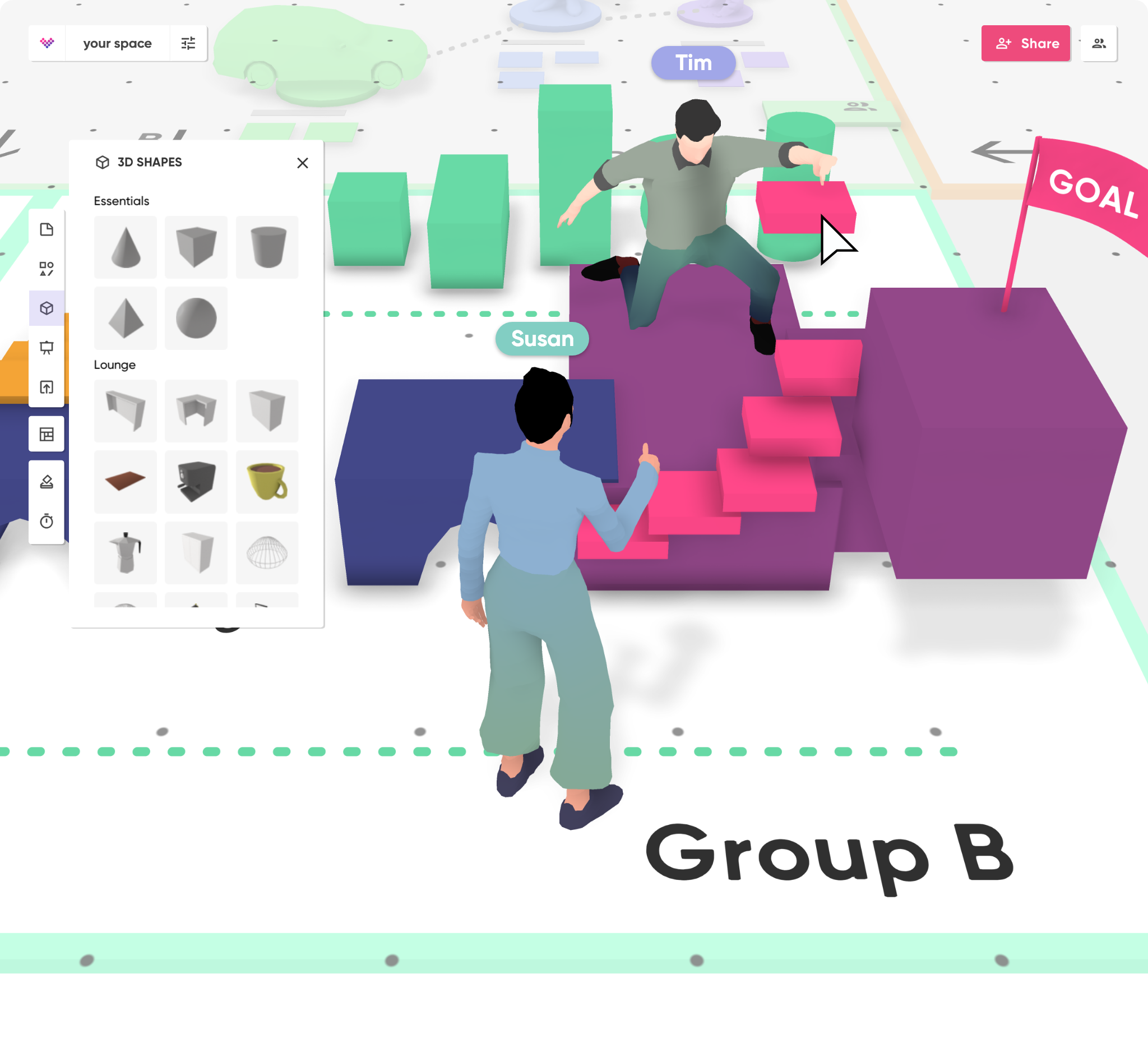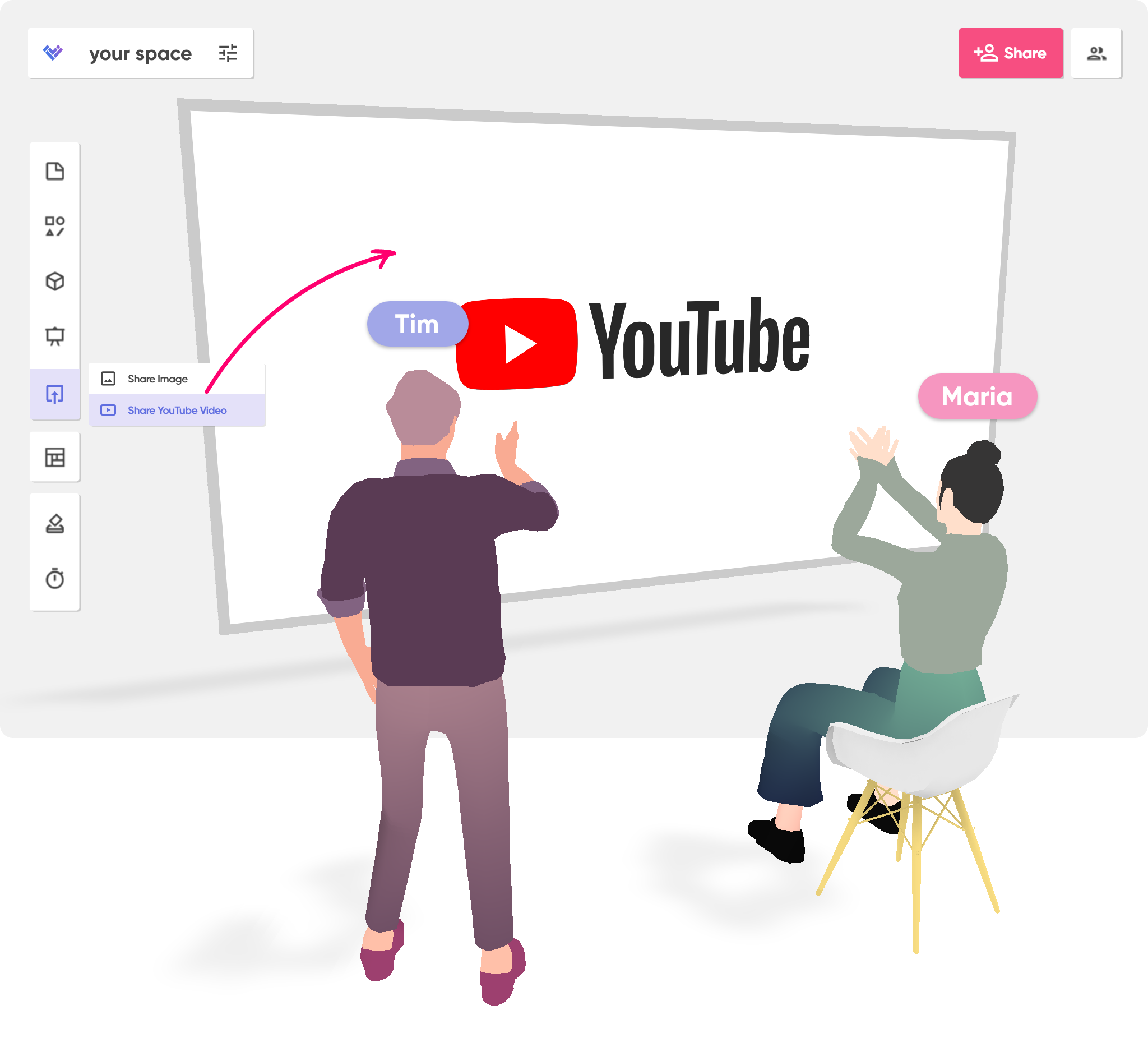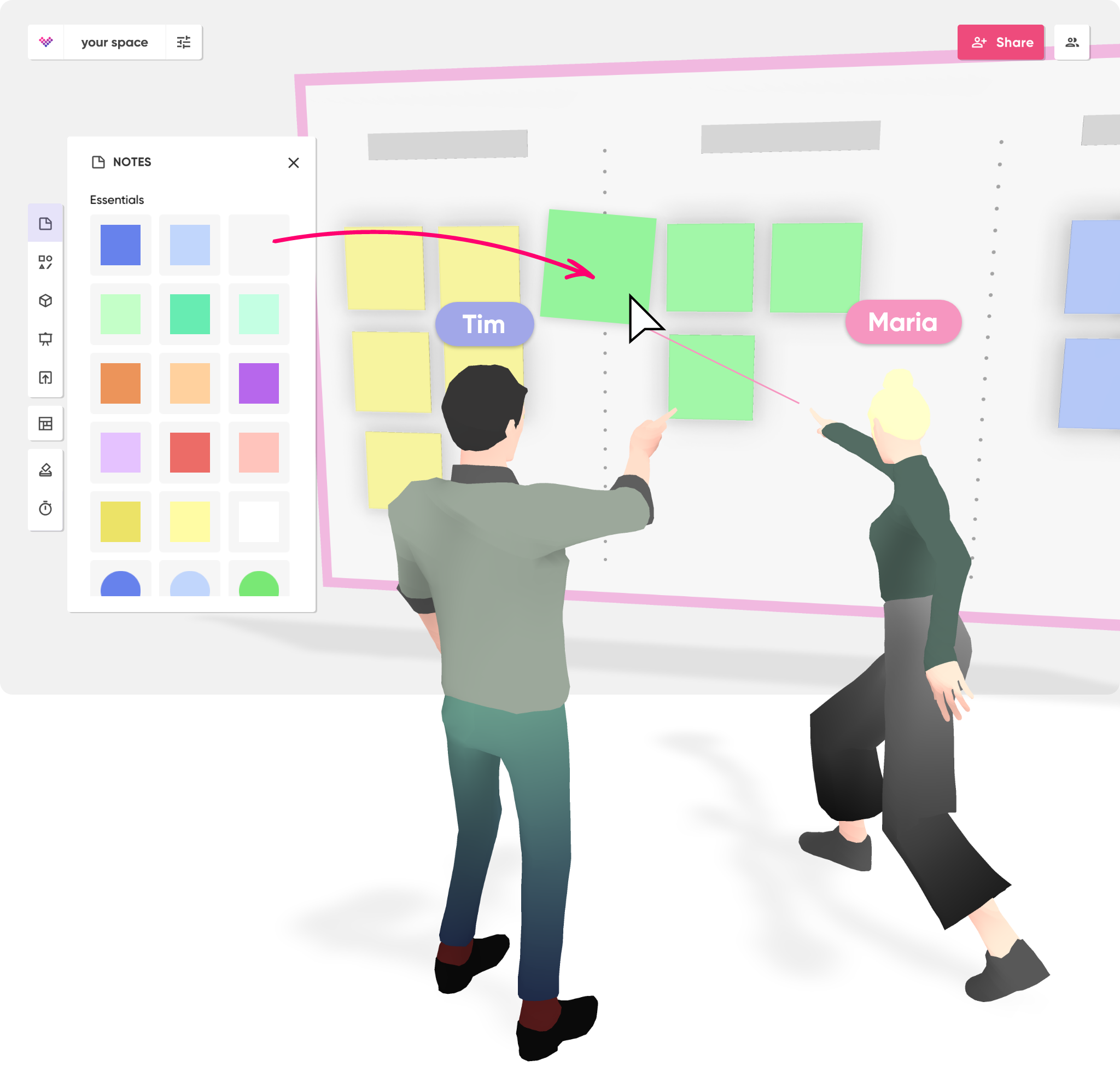 Our Features
Everything you Need to Collaborate
3D Virtual Spaces
Create your own spaces from templates or from scratch to build unique virtual collaboration experiences. Persistant spaces mean, that you can evolve your project and revisit previous decisions anytime.
Templates
Build your space in minutes. With pre-built space templates or single modules that you can add to your space. Creating a beautiful 3D space has never been this easy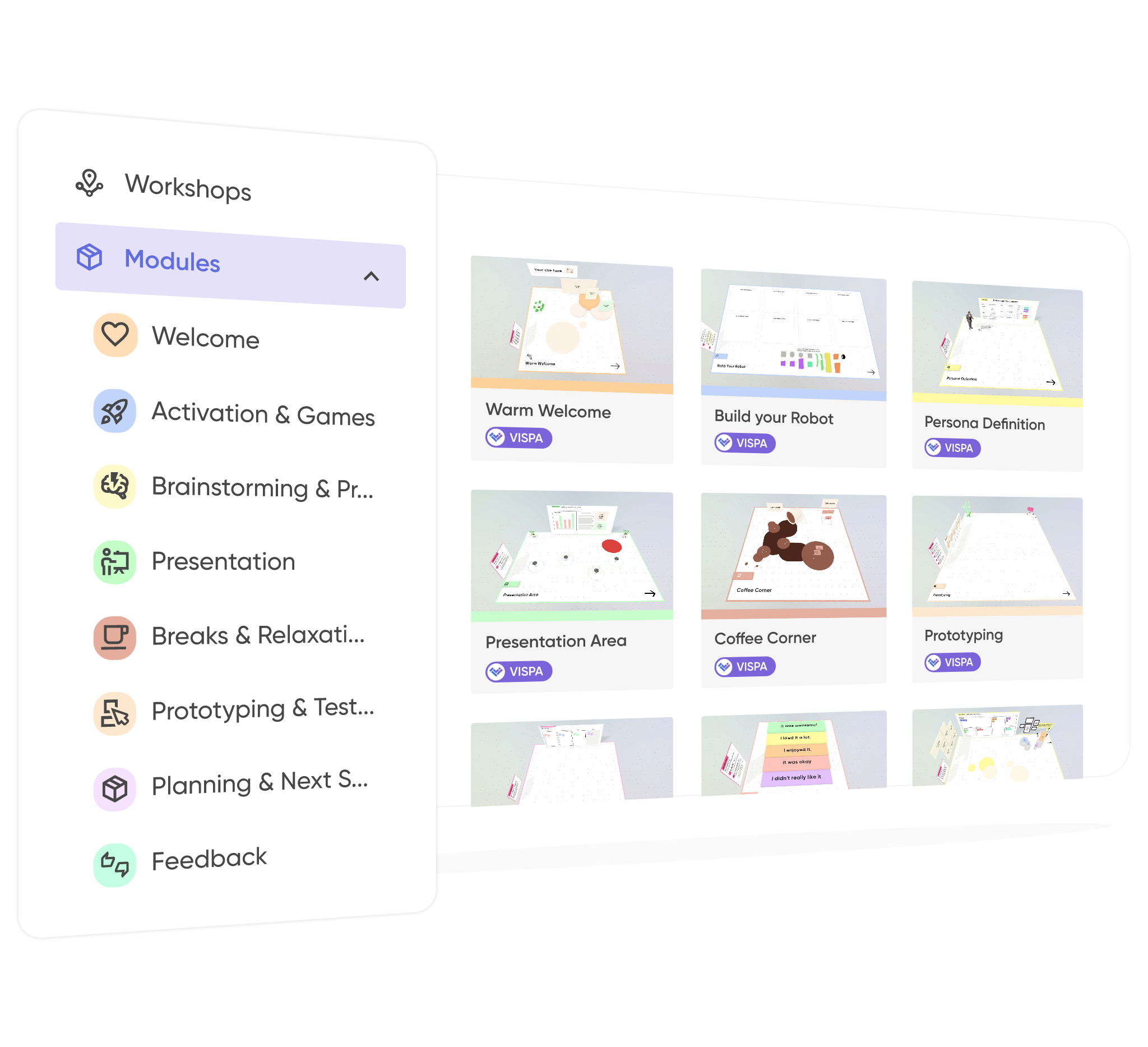 Virtual Boards & Notes
Use boards and notes for brainstorming and other methods. Just the way you know it.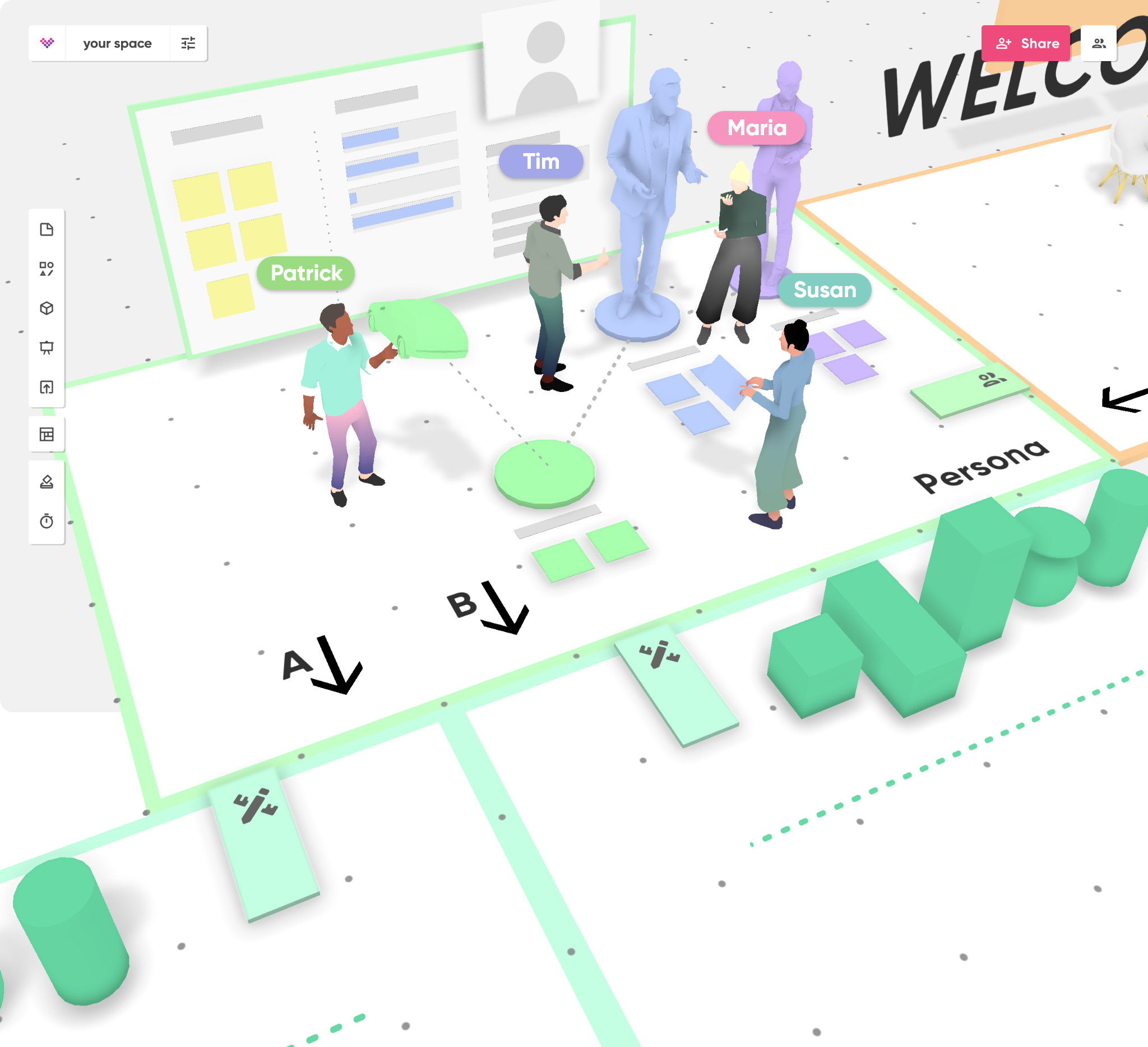 Sound Areas
Use Voice-over-IP to communicate directly in VISPA. Use Sound Areas to break up the group within one space.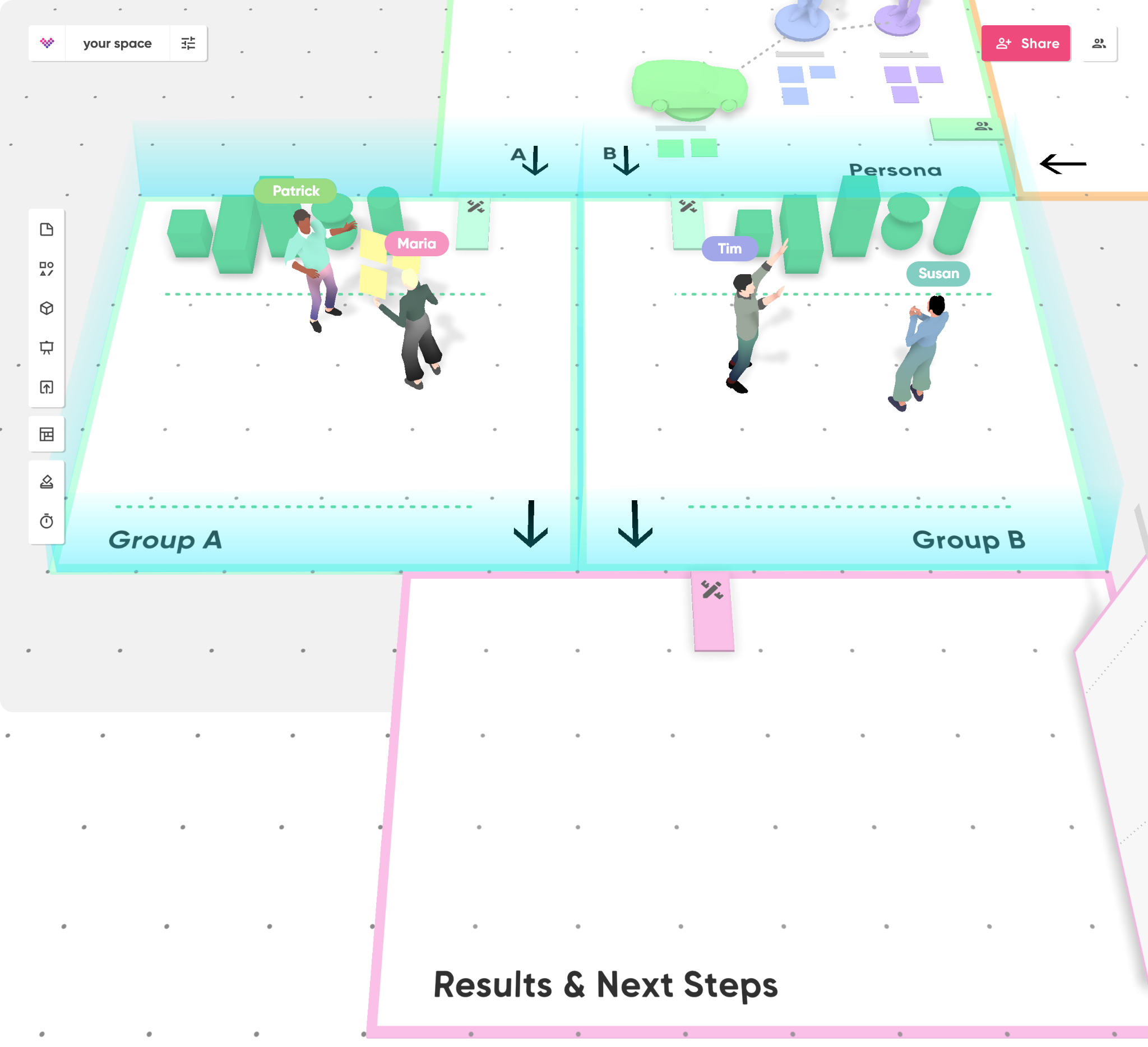 3D & 2D Prototyping
A feature that you will find now where else. Go beyond brainstorming & ideation. Create virtual prototypes to visualize your solution.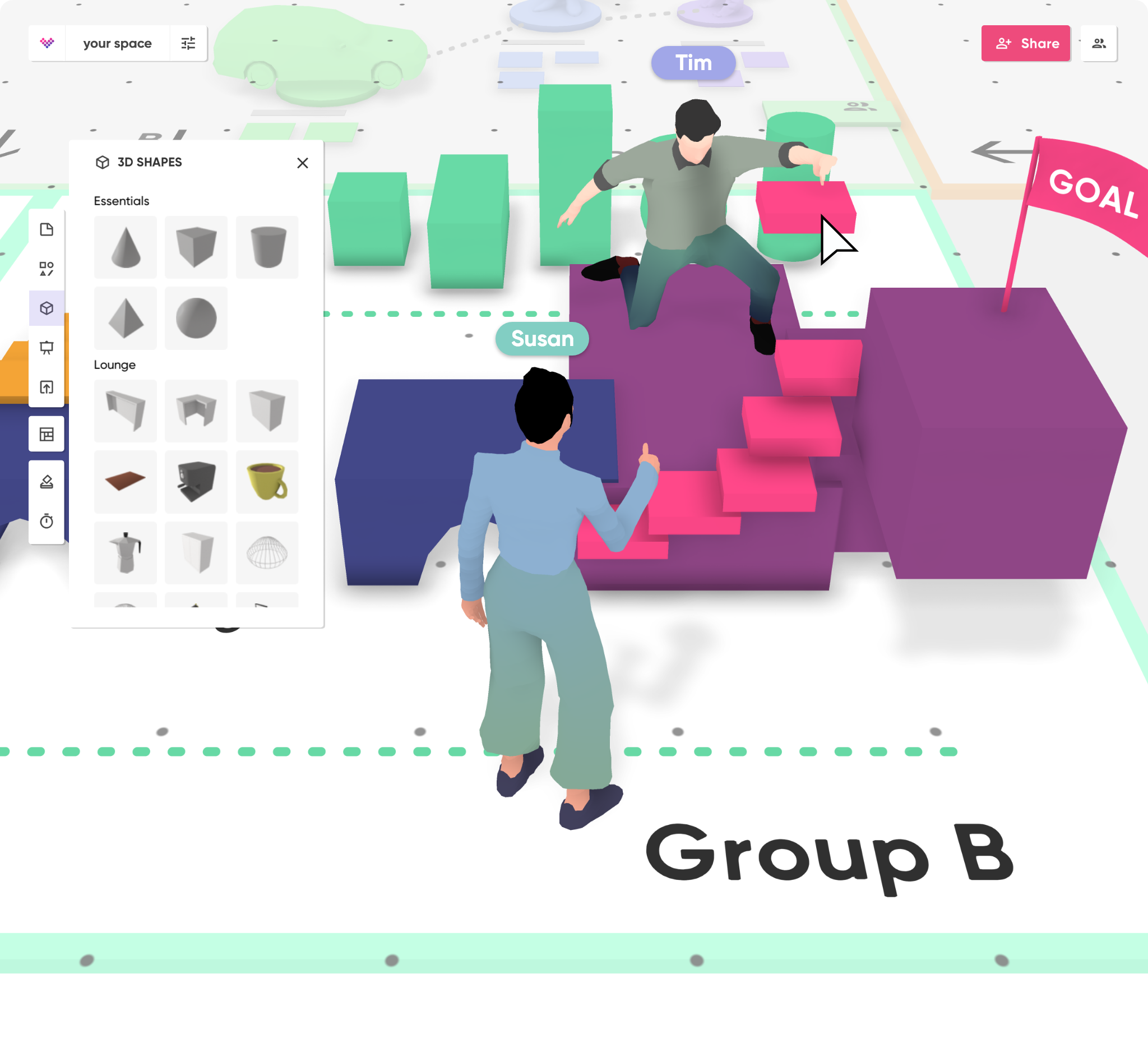 Import Function
Import your content to your space. Pictures, Videos, PDFs and more to come.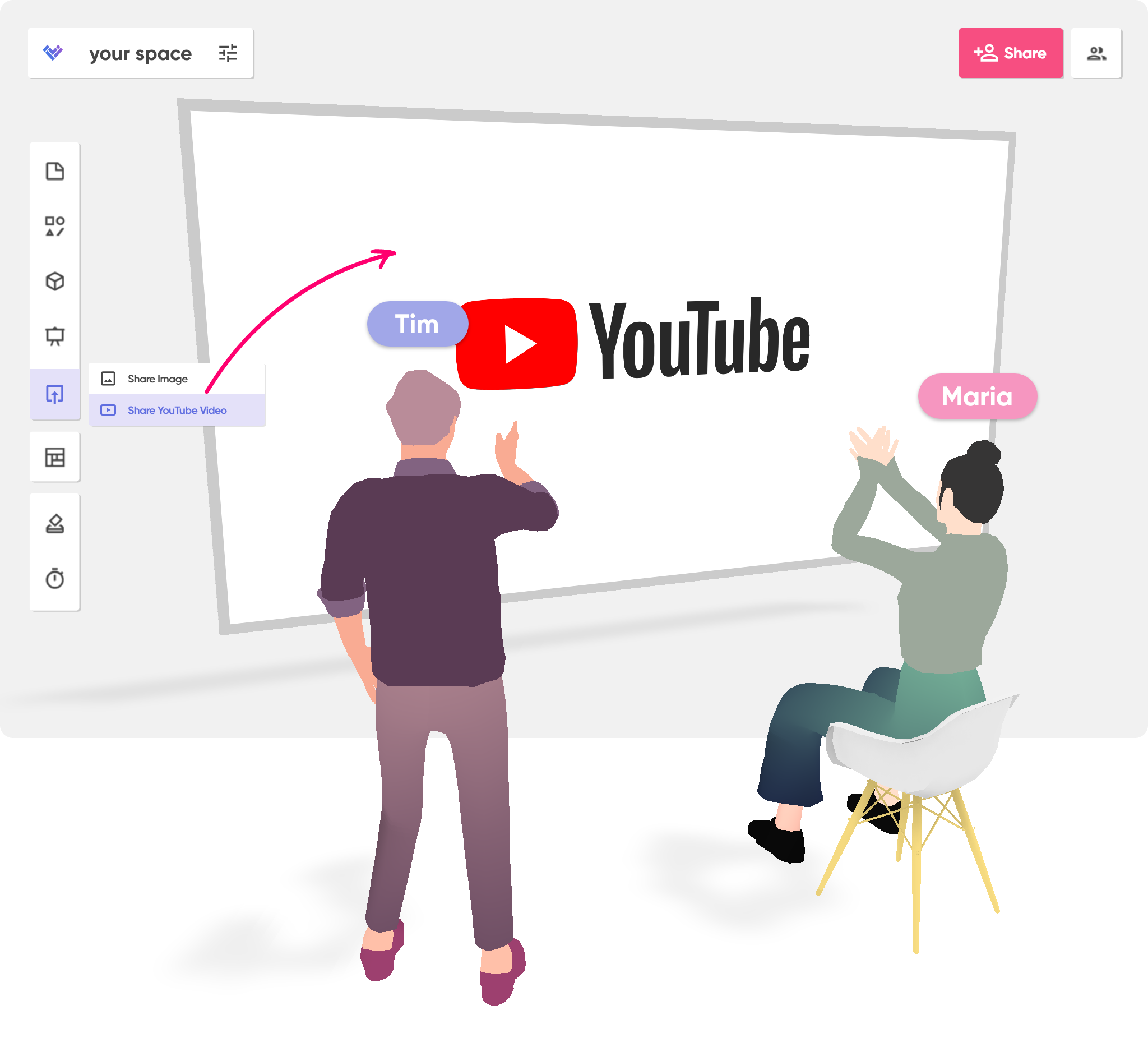 Intuitive Drag-and-Drop Logic
Easy navigation and incredibly simple logic. Just drag and drop everything and experience the magical user experience.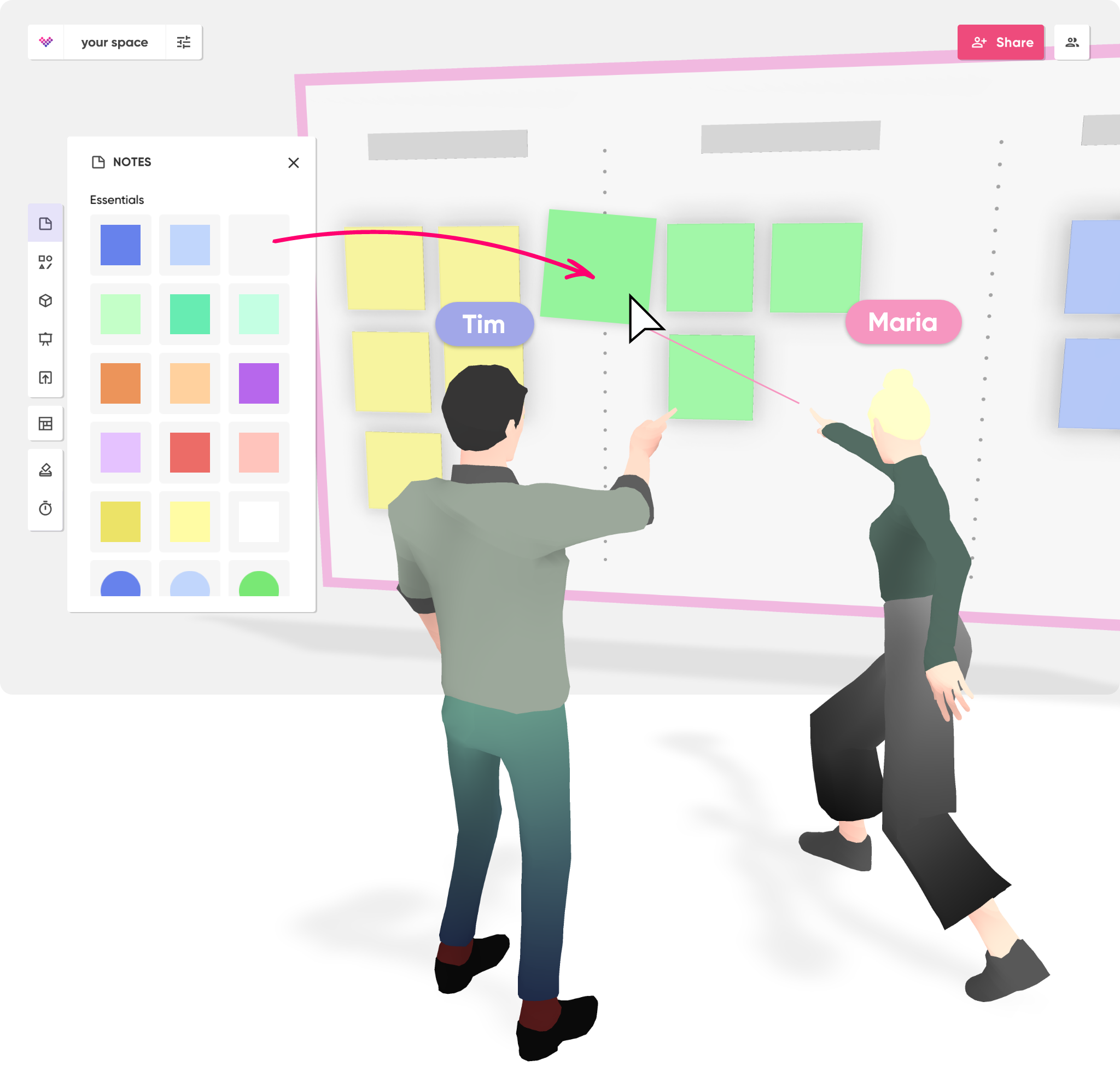 Brands that trust vispa
Clients & Partners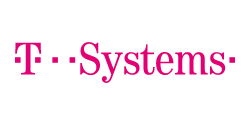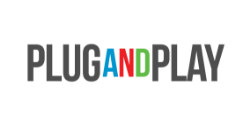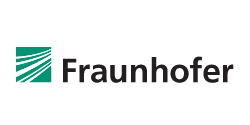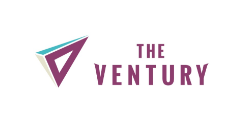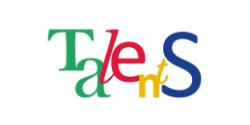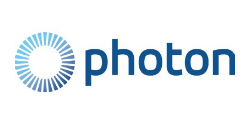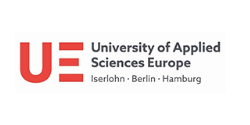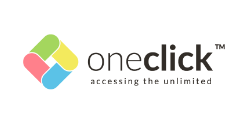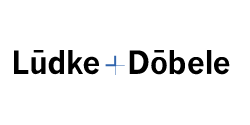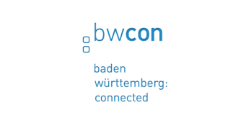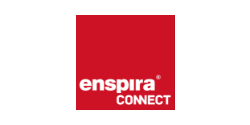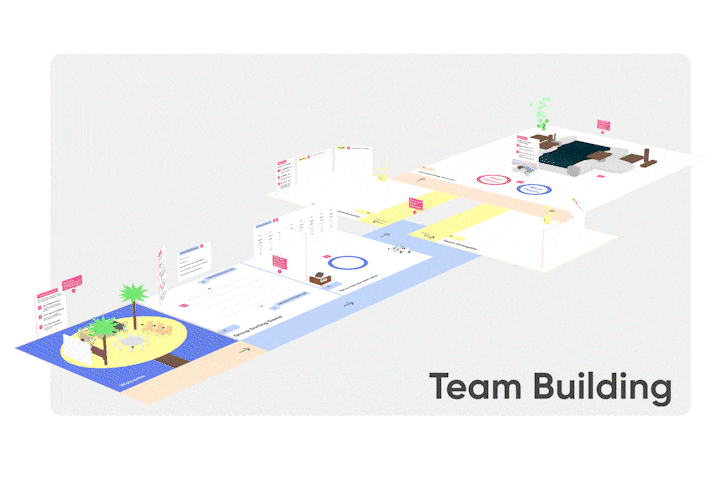 USE CASES
What You Can Use VISPA for
Virtual Workshops

Virtual Project Spaces

Innovation Development

Group Work

Hybrid Work

Design Thinking

Design Sprints

Brainstorming

Agile Formats

3D Prototyping

Retrospectives

Project Kick-Off

Teambuilding

Persona Definition

Briefing Workshop

Pitch Space

Strategy Spaces

Brand Spaces

Activation Games

Ice Breakers

Hackathons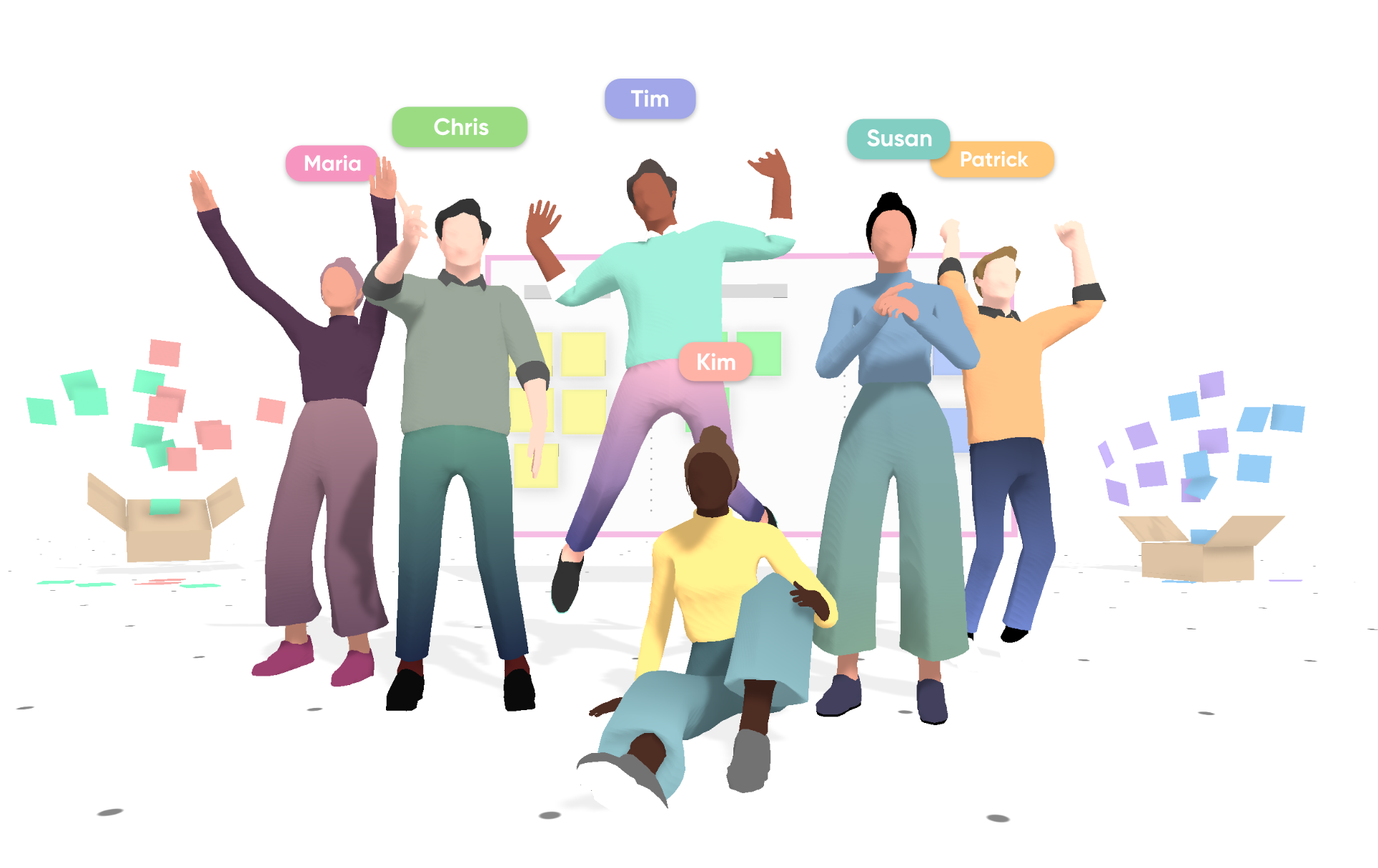 For Whom
Who is VISPA made for?
Innovative Teams

Remote Teams

Project Groups

Agile Coaches

Design Thinkers

Innovators

Consultants

Workshoppers

Facilitators

Moderators

Coaches

Remote Work Experts

Metaverse Enthusiasts

New Work Evangelists

Enterprises

International Organizations

Agencies

Startups

Universities
Experience VISPA in a demo
Book your personal demo to get a first glance and see what we have developed.