Frequently asked questions
You have a question? We have the answer.
Our FAQ answers the most common questions.
What hardware do I need for VISPA
VISPA is made for standard business computers and laptops. No need for high-end gear. You can check out the system requirements via the link at the bottom of this page.
How do I get started?
You can get started by creating a free account on our sign-up page. You won't have to add any payment information.
How difficult is it to learn VISPA?
We have created our 3D collaboration software with 2D users in mind. Everything is effortless and follows the drag-and-drop logic.
You don't need to be a gamer to use VISPA.
How long does it take to onboard users?
Getting someone ready to participate in VISPA for the first time doesn't take more than 15min.
We have in-app tutorials that can guide new users through all the basic features.
Can I invite my team or clients?
Yes. You can use the share button and give your team or clients access to your space.
They will receive an email invitation and will get to see the space as soon as they log in for the first time.
Can I remove users from my own space?
As the space owner, you can remove users you have invited quickly. Afterwards, they won't be able to access the space anymore.
Is the free plan really free?
Yes, the free plan is free. You don't need to provide any payment info and can start immediately.
What is the difference between the monthly and yearly plans?
Monthly plans are paid monthly.
Yearly plans are paid for the whole year (12 months) and include a discount.
What is your cancellation policy?
Monthly plans can be cancelled every month. If you have a yearly plan, it can be cancelled every year.
What is the main difference between Starter and a Business package?
The main difference between Starter and Business is the team size, file upload limit, VISPA support and onboarding resources.
In your Business plan, we also offer brand-customisable spaces with 2D and 3D elements.
How do I purchase a license?
Once you have created your account, you can purchase your license (starter & business) directly via your profile. You can access your profile via the login button on this page or in the app under "account settings".
Which payment methods do you offer?
You can pay via credit card or direct debit via stripe.
You can also pay via invoice for yearly plans in the Business and Enterprise package.
I am interested in the Enterprise package. How do I get started?
To get started as an enterprise, please get in touch with us via the "contact us" button directly.
In a quick call, we will help you identify your needs and can discuss all your requirements.
What are typical use cases for VISPA?
VISPA is perfect for formats where you want to get input from every participant and increase the feeling of being a team.
Our users use it for virtual workshops, innovation projects, agile formats and complete virtual projects.
Do I have to use a voice chat tool to talk in VISPA?
No, you don't need any additional software.
VISPA has a Voice over IP, so you communicate and collaborate in VISPA.
Can I do break-out sessions?
Yes, you can do break-out sessions in VISPA.
All you have to do is create "sound areas", and your participants will only communicate in defined areas in space.
You can create as many break-out sessions as you want and can easily navigate through them.
What is the difference compared to MS Teams?
VISPA is a 3D collaboration software. It is made for collaborative formats such as virtual workshops where you aim to work on things together. With VISPA you do not need additional tools for voice chat or break-out rooms.
Teams is excellent for communication formats, where you only share information and want to talk to others but not collaborate.
What is the benefit of working in 3D?
Working in 3D goes beyond brainstorming and using notes on a board. It gives you spaces that feel much more like collaboration you know from the physical world.
Which collaboration features does VISPA offer?
VISPA offers all the collaboration features you need in all plans (incl. the free version):
Virtual boards, notes, timers and votings for everything you already know. And additional features like areas, 2D and 3D objects, and prototyping to take your collaboration to the next level. For sharing content, you can upload media (pictures & videos) and even integrate web browsers directly into the space.
Can I do presentations in VISPA?
Yes, you can present content in VISPA. If you follow it up with an interactive collaboration session, you will get valuable feedback from all participants to improve your results.
Does VISPA support hybrid work?
Yes, we always have hybrid work in mind. What we mean by that are all collaboration formats where some people are in the exact physical location (e.g. the office) while others work from home.
Our portals for hybrid brainstorming fully support this use case.
Where are your servers hosted?
Our data servers are located in Germany, Europe.
Is VISPA GDPR compliant?
Yes, we comply with general data processing regulations.
Who can see my content in VISPA?
You decide who has access to your content. If you invite other users to your space, they will have permission to access it. No one else has access to your virtual space.
Do I need admin rights to download VISPA?
To download and use VISPA, you don't need admin rights. As a portable app, you start it. No installation is required.
Does VISPA get access to my system folders?
No, VISPA will not have access to your system folders and won't make changes to your system.
What hardware do I need to use VISPA?
VISPA is made for standard business computers and laptops. No need for high-end gear. You can check out the system requirements via the link at the bottom of this page.
Which operating systems do you support?
VISPA works on Windows PCs and computers using macOS (launching end of 2022).
Do I need a VR headset?
No, your business computer is good enough. We developed VISPA with your whole team in mind and want to give everyone easy access.
No VR hardware is necessary.
Do you offer on-premise hosting?
No, we don't offer on-premise hosting. But your data is safe. Please see our Privacy policy and security features.
Contact us if you have further questions.
Create your first virtual space
to find out if VISPA is the right fit for you
Brands that trust us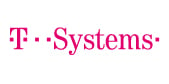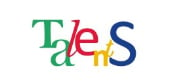 Find out more
Pricing
Check out our pricing plans from free to customised.
About VISPA
Read more about our team, mission and vision.
Use Cases
From innovation to agile and virtual workshops.