Where teams have fun.
If you can't or won't meet up for a team dinner to bond and grow - we have the remote fun solution for you.
Join our virtual, guided team building program to have fun with your team and improve core team skills.

Companies working with us already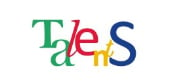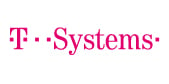 It's a no brainer!
We handle it all - preparation, moderation, and guidance. Get valuable feedback to empower your team. Just pick your preferred video call solution, and dive into our thrilling game straight from your web browser.

No effort for you - we got you covered!
Fun is not all you get!
Our remote team building games are designed to test and improve core team skills such as communication, problem solving, creativity, decision making and more.

Yes, you will have fun. But the impact will be far greater.
It's a serious business game.
Dive in our virtual 3D escape game. Build your own avatar, celebrate your team's diversity and solve challenges together as a team.
Simple and user-friendly, yet also a test for your team.

Can your team work together efficiently?
Fully loaded with fun and team work
Check out impressions from one of our immersive team challenges
Are you ready to have fun?
We only have limited spots left in our next program. Talk to us in a short demo, ask us anything and learn more about how your team can join.
Why should you take part?
Benefits for you and your team
Your team has fun together & connects on a personal level
You improve communication & enhance core team skills
You increase trust & strengthen leadership within your team
You create a positive team culture & joint success
Help your islolated team become a remote power squad

Solve communication issues in a playful way

Turn a deficiency in motivation & creativity into super powers of innovation

Turn high fluctuation into "I want to work here"
3 steps to a happy & successful team
1. Setup
In a short call we assess your team status quo and current happiness level.
Based on that, we prepare your journey of remote activities.



2. Team Games
Dive into 3-12 virtual game sessions every 4 weeks for 45 minutes with your team. The sessions are fully moderated (game master) and packed with fun.


3. Results
Reflect on your team's experience and uncover valuable insights.
We identify key learnings to continue your team's growth in their daily work.






Don't want to talk to us directly?
No problem. Just send us your question and we will provide you with everything you want to know.
Find out more
Pricing
Request a pricing based on your individual team
How it works
Find out how our programs are set-up and who they are for.
More Info
Download more info to learn more about our programs.